About Us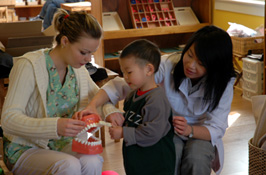 If you are looking for a gentle, courteous, and friendly dentist in the Markham area, then you've come to the right place!
Dr. Anna Fong and her team look forward to greeting you with a smile at our relaxing, convenient, and modern new dental practice in the brand new Elgin Mills Crossing Plaza serving Richmond Hill and Markham area families.
Located at the north-east corner of Leslie St and Elgin Mills Road. Just off Hwy 404 and right next door to the beautiful Richmond Green Sports Centre and Park.
Elgin Mills Crossing Plaza features many attractive stores including: Costco, The Home Depot, Starbucks, Scotiabank, TD Bank, Staples, Sunset Grill, Hero Burgers, Michaels, Your Dollar Store, Kelsey's and many others.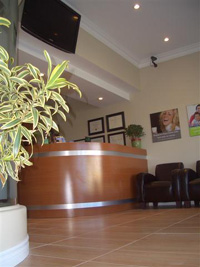 For your convenience our dental office is open weekday evenings and also Saturdays. Click here for our office hours.
In addition, we accept payments directly from your insurance company. When you receive dental treatment, you are only required to pay the difference between the treatment billed amount and the payable benefit covered by your insurance.
We are a green-inspired office. From the construction of the office to running the practice in an environmentally friendly manner, we believe that a green practice is a smart practice and continuously look for ways to combine dentistry and conserve the environment.
We offer fully digital x-rays which means 75 – 90% less radiation for your family and fully digital patient charting to reduce paper waste. Ask us about our green initiatives! Click here for more information about our eco-friendly dental office.
We are proud to be serving Richmond Hill and Markham area families. We believe in taking an active role in the community and take every opportunity to teach the benefits of good oral hygiene to our community schools. Click here for pictures of our recent school visits!
To request an appointment call us at 905-883-9995 or click here to request an appointment online.
Our passion is to bring you and your family the happy, healthy, smiles you deserve!